CATEGORIES
Latest news
Contact us
ADD: Chumen, Yuhuan, Zhejiang, 317600
TEL: +86-576-8460-5915
FAX: +86-576-8073-8503
E-mail: info@mmhtools.com

> Hydraulic hole punching press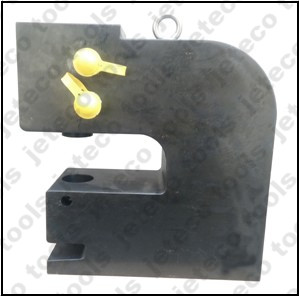 200 ton hydraulic hole punching press
Product description: hydraulic steel hole punching machine, hole puncher, heavy duty hydraulic hole punching press.
PRODUCT INTRODUCTION
200 ton hydraulic working press hole puncher.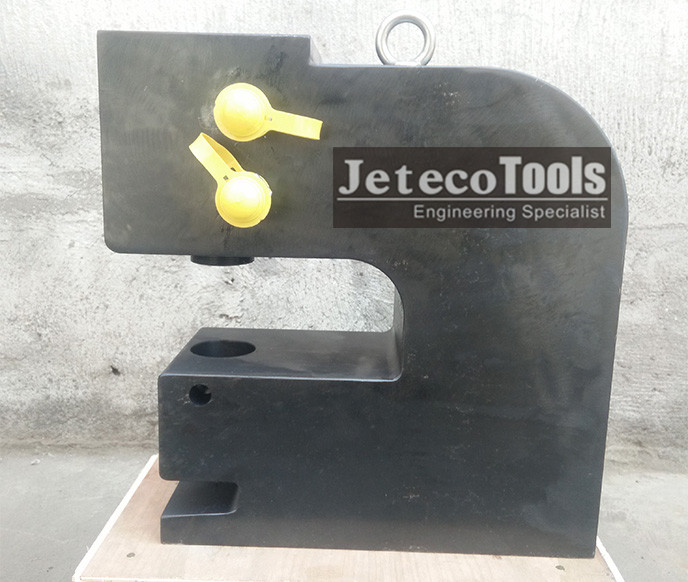 Jeteco Tools brand heavy duty hydraulic hole punching press machine.
Suitable for hole punch in steel, stainless, copper, and other metal.
Max working up to 30mm thickness of mild steel plate.
This machine with double action hydraulic system.
Machine body made by CNC wire cutted original steel block.
Standard working width is 135mm.
Suitable for round holes, square holes and rectangular holes working.
Round hole punches:16mm, 18mm, 22mm, 25mm, 28mm, 32mm.
Square hole punches:16mm*16mm, 22mm*22mm, 16mm*32mm.
Oblong hole punches:12mm*19mm, 19mm*36mm.
We can make other sizes according need.
We can customized the machine for customers' need.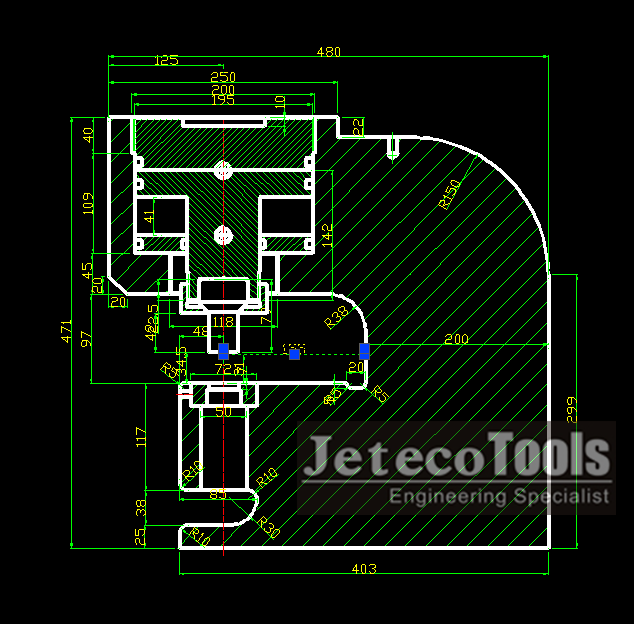 If you would like to know more information, please feel free to contact us for details information, such as working material, thickness, hole sizes, working width and height and like that.