CATEGORIES
Latest news
Contact us
ADD: Chumen, Yuhuan, Zhejiang, 317600
TEL: +86-576-8460-5915
FAX: +86-576-8073-8503
E-mail: info@mmhtools.com

> Metal processing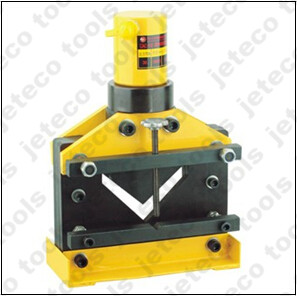 Hydraulic angle steel cutter
Product description: Portable hydraulic cutter for angle steel.
PRODUCT INTRODUCTION
This hydraulic angle steel cutter is operated by hydraulic pump.
Foot pump, hand pump, electric motor hydraulic pump for optional.
It is a perfect angle steel cutter for cutting 60mm, 75mm, 110mm, 150mm width of angle steel.
The stand base can be easily fixed on worktable.
The cutting blade can be repair and replaced easy.
We also offer other steel working machine, such as hydraulic steel hole puncher, portable metal bender, and likt that.