CATEGORIES
Latest news
Contact us
ADD: Chumen, Yuhuan, Zhejiang, 317600
TEL: +86-576-8460-5915
FAX: +86-576-8073-8503
E-mail: info@mmhtools.com

> Hydraulic hole punch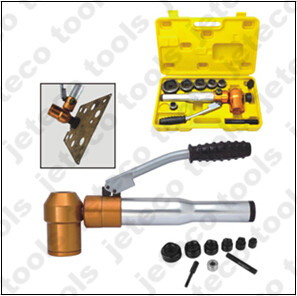 TPA-8 hydraulic punch driver
Product description: Hydraulic punch driver, hole digger tool for steel and stainless.
PRODUCT INTRODUCTION
TPA-8 hydraulic punch driver, portable handheld hydraulic hole digger tool for hole making in steel.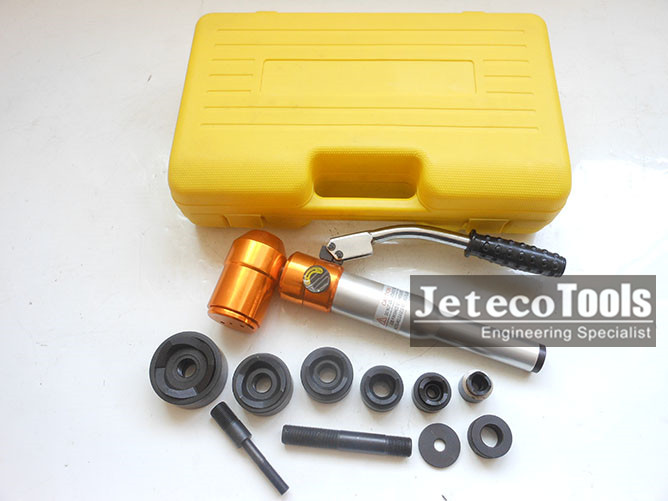 Max working in 3mm thickness of mild steel, max 1.2mm thickness of stainless.
Full unit within plastic carrying case.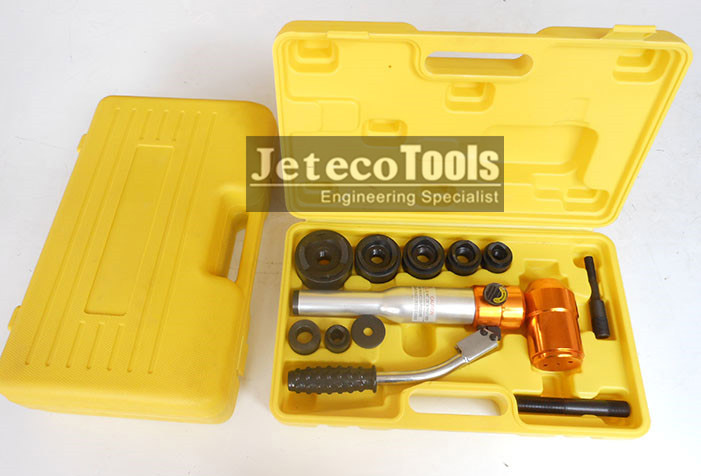 Include 6 round hole punch set:22mm, 27.5mm, 34mm, 43mm, 49mm, 60.8mm.
6 Ton hydraulic working system.
22mm working stroke.
Aluminum material tool body, weight only 2kg.