CATEGORIES
Latest news
Contact us
ADD: Chumen, Yuhuan, Zhejiang, 317600
TEL: +86-576-8460-5915
FAX: +86-576-8073-8503
E-mail: info@mmhtools.com

> Hydraulic hole punching press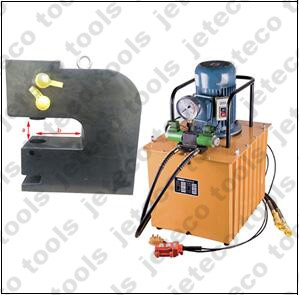 Electric motor hydraulic pump operated hole puncher
AC power:110-130V, 210V-240V, 380V
Product description: electric hydraulic hole punch machine for steel plate, metal sheet.
PRODUCT INTRODUCTION
Heavy duty electric motor hydraulic pump operated hydraulic hole punch machine.
MCH-200A hydraulic hole puncher, M3018.
Jeteco Tools™ brand.
Double action hydraulic working system.
Suitable for steel plate, stainless sheet, and other metal material.
Suitable for round hole, square hole, oval hole and oblong hole works.
200 ton hydraulic punching press.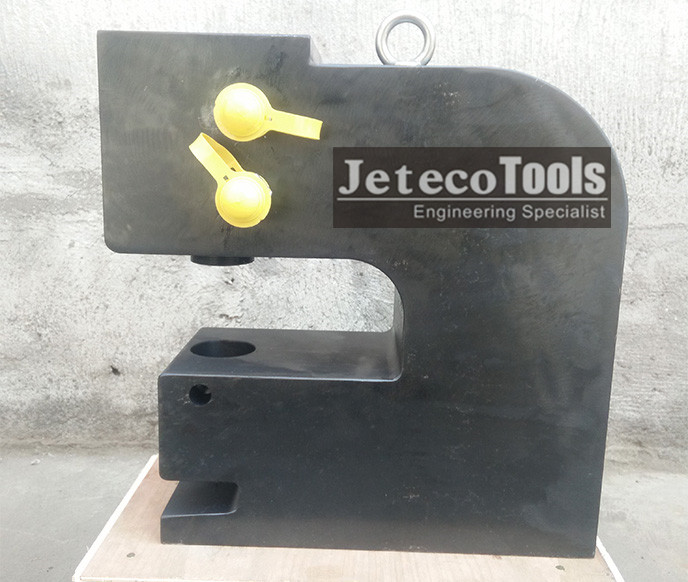 Standard working force
200 ton
Max punching thickness
30mm thickness of copper, 30mm thickness of mild steel
Hole sizes accept
round, square, oval, oblong
Standard hole sizes
¢22mm, 25mm, 28mm, 32mm

Other sizes
make according need
Depth of throat
130mm (can be customized)
Working style
double action hydraulic system
Weight
around at 360 kg
Special

Red light pointer system for hole center guide (for choice)

make 2 holes by one time (for choice)

make 3 holes by one time (for choice)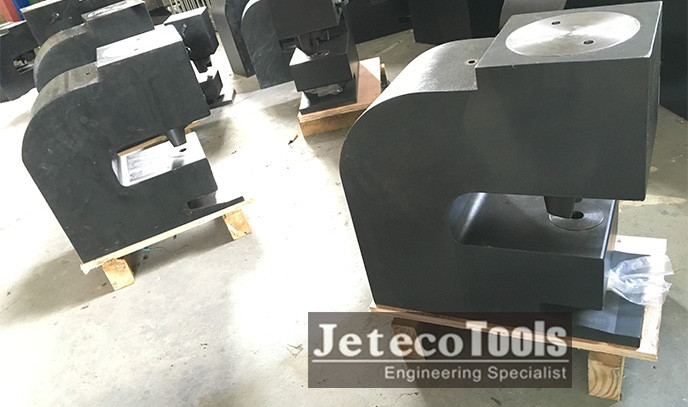 Electrical motor hydraulic pump, Jeteco Tools power pack.
1.5KW, 3.0KW, 5.5KW for choice.
Foot pedal control remote cable switch.
Also, we can make the machine according your need.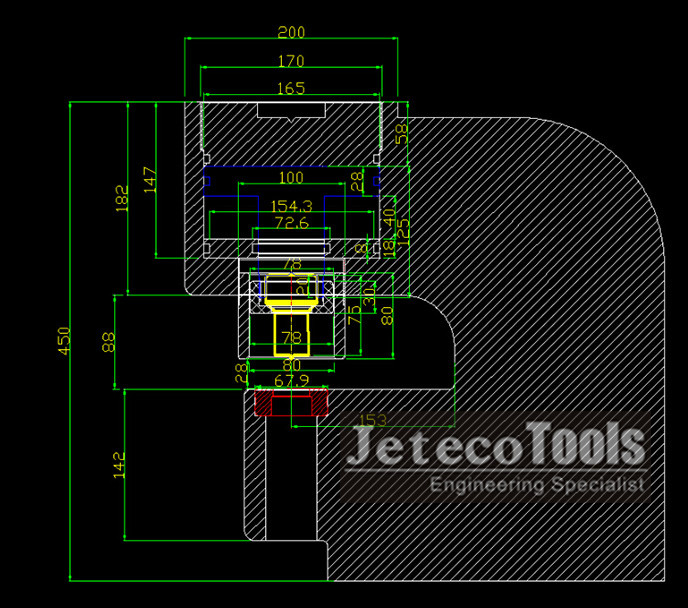 Thank you for visiting Jeteco Tools website.