CATEGORIES
Latest news
Contact us
ADD: Chumen, Yuhuan, Zhejiang, 317600
TEL: +86-137-3658-4866
FAX: +86-576-8460-5915
E-mail: info@jeteco-tools.com

> Battery tools NEW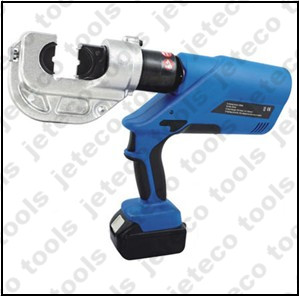 New EZ-400 battery hydraulic crimping tool
Product description: New EZ-400 battery hydraulic crimper unit
PRODUCT INTRODUCTION
JETECO Tools brand EZ-400 battery electric hydraulic crimping tool, portable cordless crimper tool for copper tube cable wire lugs, quality electric cable wire crimping tool.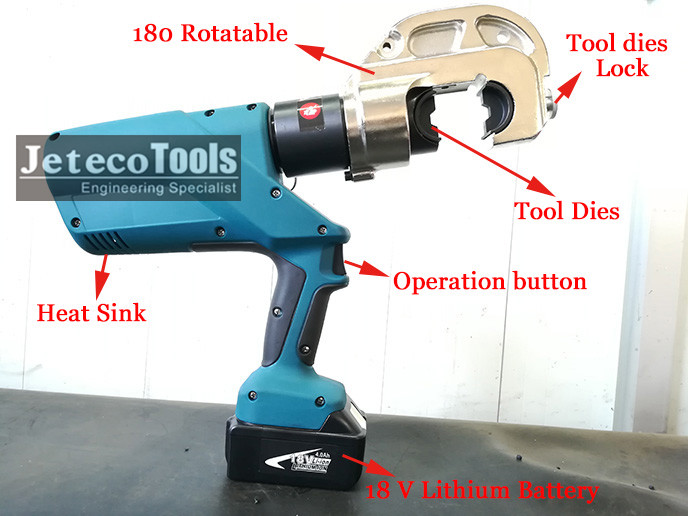 Color can be different according customers' need, yellow, blue, black, red.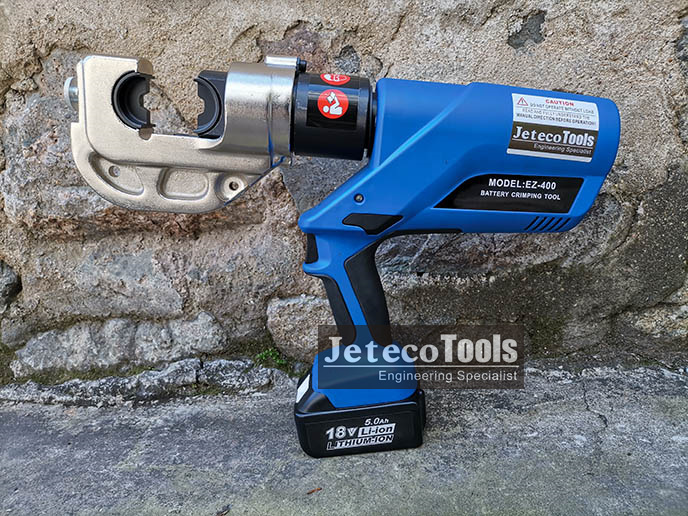 Item number M1081.
18.8V lithium battery electric powered.
3000mAh, 4000mAh, battery capacity for choice.
60 mins per full charge.
42mm of working stroke.
Full unit include standard hexagonal crimping dies 16, 25, 35, 50, 70, 95, 120, 185, 240, 300, 400sqmm.
Complete tool set within quality molded plastic carrying box.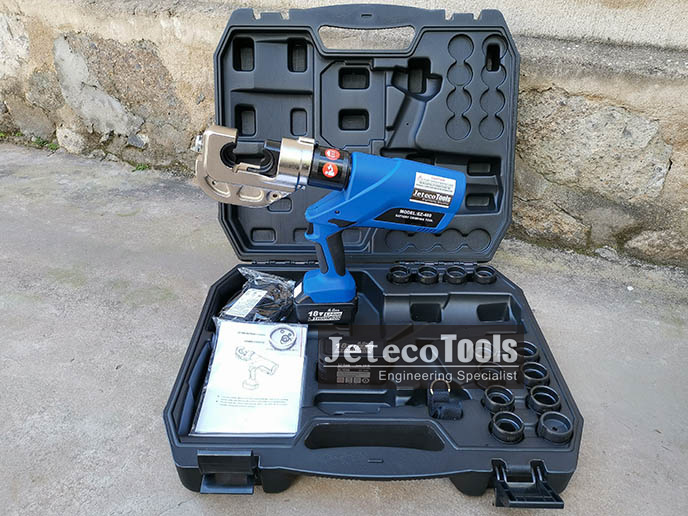 For more information, please feel free to contact JETECO Tools.
Thank you!