CATEGORIES
Latest news
Contact us
ADD: Chumen, Yuhuan, Zhejiang, 317600
TEL: +86-137-3658-4866
FAX: +86-576-8460-5915
E-mail: info@jeteco-tools.com

> Hydraulic hole punch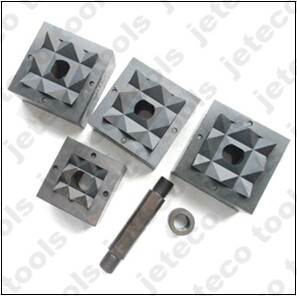 Square hole punches
Product description: Square hole punch set, both rectangular and square hole sizes are available in our factory.
PRODUCT INTRODUCTION
Square knockout hole punch set, also we can make rectangular hole punches, operated by hydraulic handheld hole punch driver tool.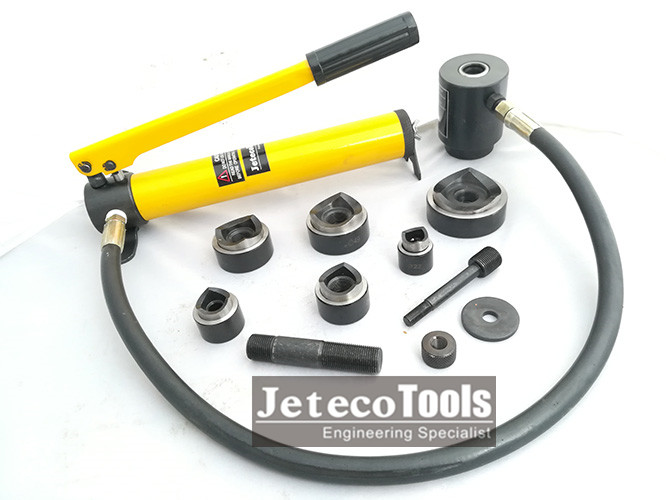 Operated by hydraulic hole punch tool unit.
40Cr steel material, CNC wire cutting processed, oxide black finished.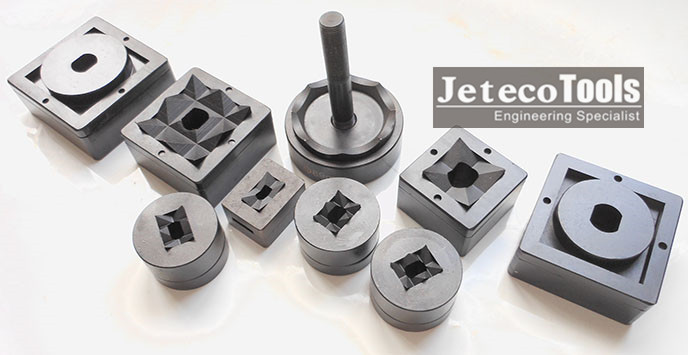 Our square and rectangular hole punch sets:
Square hole punch set

32mm*32mm, 45mm*45mm, 46.5mm*46.5mm,

68mm*68mm, 76mm*76mm, 72mm*72mm,

89mm*89mm, 92mm*92mm,113mm*113mm, 151mm*151mm

...

Rectangular hole punch set

27mm*50mm, 51mm*71mm, 45mm*92mm,

44mm*68mm, 50mm*122mm

...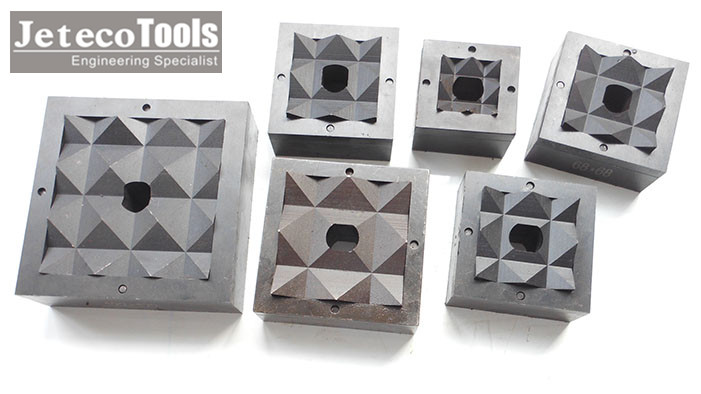 Can be suit for hydraulic handheld punch driver tools.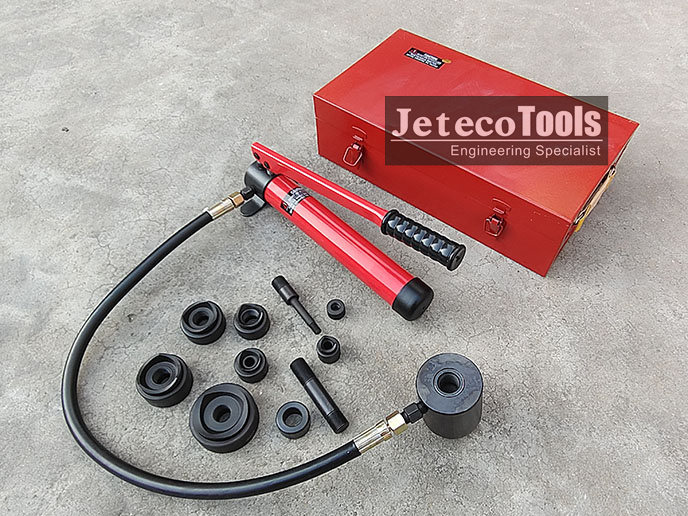 Also can be customized to be a kit.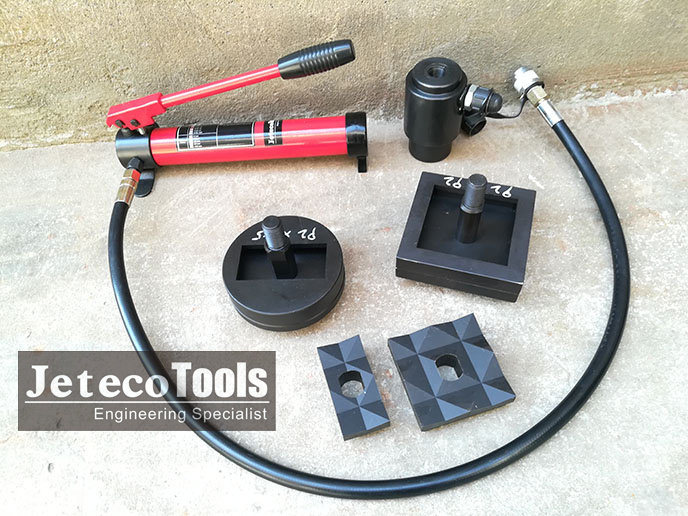 If you need some sizes of hole punch dies set, you can feel free to contact us for an email enquiry.